Welcome to 'Lakescape', the online showcase for the photography of Barry Hutton.

Here you can browse and purchase fine art prints of landscape photographs. A wide range of print and canvas options are available, but if there is something you are interested in that is not listed, please use the contact tab to discuss your requirements.
'My interest in photography has grown since buying my first digital camera in 2002 and since then I have become hooked by landscape photography. I have spent most of my time in The Lake District, but now dedicate myself to trying to capture the magic of the landscape more diversely.

The photographs on display are a small example of my work, and if you have a location that is special to you in mind that you would like a photograph of, please do contact me. I may already have something you would like that has not found its way onto the website yet. Be as specific or as general as you like regarding location, season and time of day!

I hope you enjoy something that you see here, and please do revisit this site, and do use the Facebook link to see regular updates.'

Barry Hutton

Website last updated 15th November 2015

Copyright Notice ©2015
All images contained on this website remain the property of Barry Hutton. Images may not be reproduced, copied, or used in any way without written permission.

Latest photograph added on 9th September 2015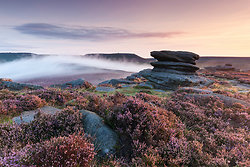 Gallery
Aircraft

(Contains 14 photos)
Aircraft photographs will soon all be exclusively featured on www.aviatescape.co.uk
Recent Additions

(Contains 16 photos)
The latest photographs available on www.lakescape.co.uk
The Lake District

(Contains 153 photos)
Cambridge

(Contains 2 photos)
More photographs appearing soon
Lincolnshire

(Contains 1 photo)
Photographs of the beautifully wide and varied county of Lincolnshire
Northumberland

(Contains 3 photos)
More photographs appearing soon
The Peak District

(Contains 22 photos)
A new venture into a new region!
Yorkshire

(Contains 7 photos)
Various photographs from the wide & varied county of Yorkshire.



More appearing soon
California

(Contains 2 photos)
More photographs appearing soon
China

(Contains 6 photos)
Trees

(Contains 9 photos)
The natural artistry and form of trees
Flowers

(Contains 8 photos)
Singles, groups and fields
Animals & Birds

(Contains 1 photo)
Chance encounters when in the field
Abstract

(Contains 1 photo)
With their own story to tell